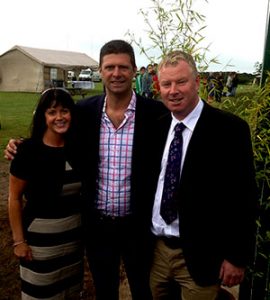 Sportslawn Ireland Ltd is one of the leading artificial grass installers in Ireland.
Sportslawn Ireland delivers a high-quality turnkey solution to Irish based sports clubs. We have also worked with National and Secondary Schools and Local Authorities. Our team covers projects over the 4 provinces, Munster, Connaught, Leinster and Ulster.
We are a professional turnkey solution to synthetic grass supply or (fake grass as some people refer to it). We offer the complete solution as a result we ensure that every aspect meets with the highest testing and quality regulation. This guarantee of quality, and customer support and our experience sets us out as leaders in the field.
Sports Pitches
Our expert artificial grass installers complete the project from ground construction, astro-turf installation, fencing installation and installation of floodlight system. We have a team based approach to project development. This approach allows us to meet customer requirements therefore ensuring agreement on the budget and time line constraints.
Our artificial grass supplier has been officially approved as an astroturf/artificial grass producer by governing bodies in Soccer, Rugby, GAA, Hurling, Hockey, Tennis, Golf, and athletic tracks. Our team also install MUGA's (Multi-Use Games Area's) which prove very successful with schools, crèches and playgrounds as sizes can vary and a range of sports can be played. They are also suitable for all age groups.
Home and Garden
We offer a high quality and durable product that is low maintenance and beautiful in any outdoor space. Our grass range is award winning and has received RHS Gold and Bloom Silver Medal. We are proud to have only European premium quality and our products: UV Stabilized, Fully Porous and Pet Friendly.
Maintenance
Sportslawn also offer a Maintenance Service to new and existing customers. We will carry out laboratory evaluation on the surface of the artificial grass surface. They can make recommendations and give advice regarding the maintenance required so we can bring the surface back to the relevant sporting standard (FIFA one star/two star level, FIH, IRB, GAA)
Sportslawn Ireland is fully committed to making the projects as smooth a process as possible.